Mist and Rist the eketorp pigs at the open-air museum Hägnan.
The Eketorp pig is a unique Swedish pig breed of which there are only a few individuals.
It all started when archaeologists made excavations at the Iron Age castle Ektorp on the island of Öland. There, they found some remains of bones from ancient pigs. Someone came up with the idea of breeding a pig that would be similar to the pigs that lived in Sweden during the Viking era.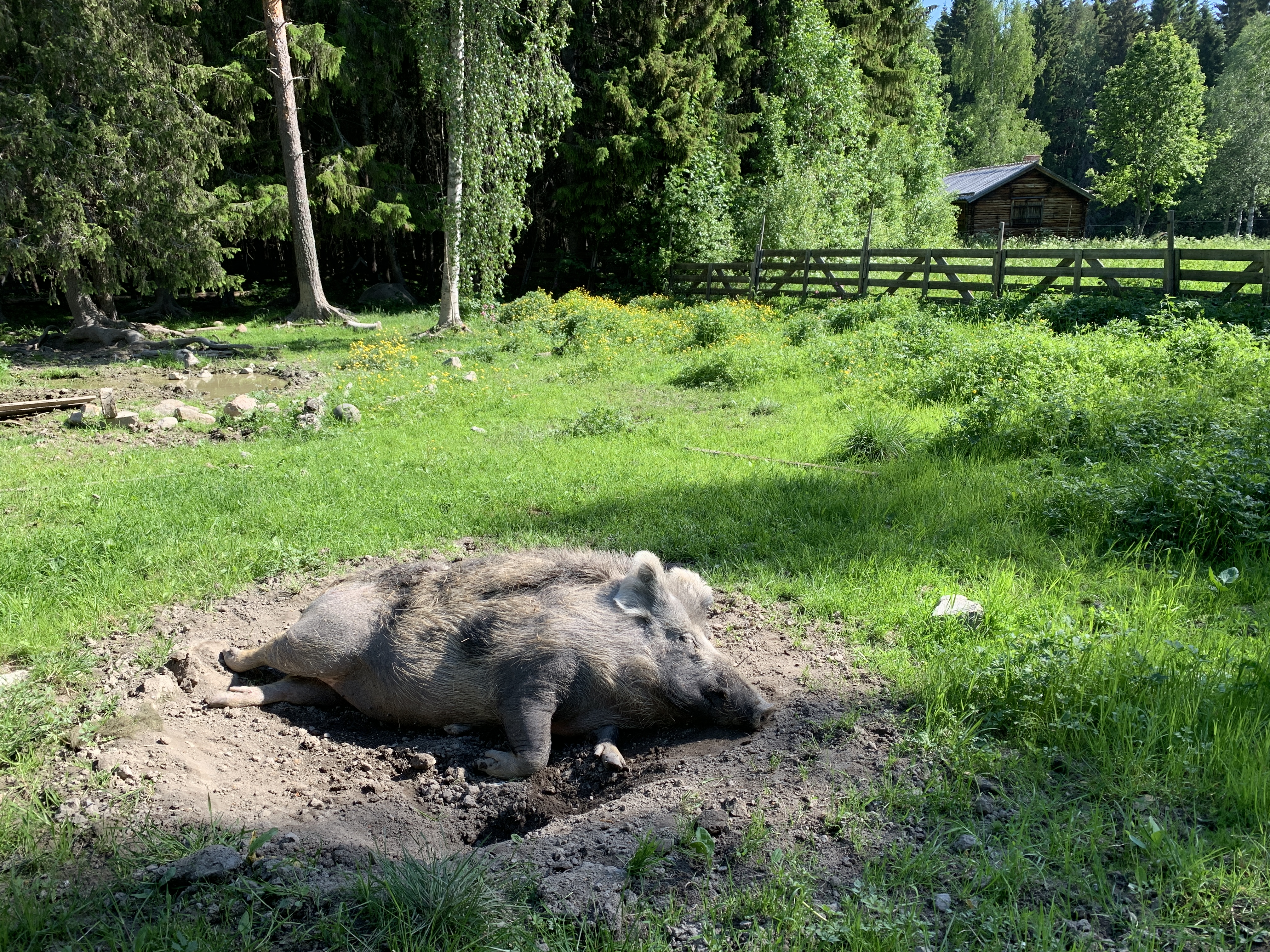 With the help of the pieces of bone, it was possible to identify the build of the pigs and their colours were also established from old drawings and paintings.
Developing the Eketorp pig breed has primarily involved crossing the native breed Linderöd with wild boar.
The breed was bred at Kolmården in collaboration with the Swedish National Heritage Board, the Swedish authority in charge of matters related to cultural heritage and cultural environments.
More information
Location
Friluftsmuseet Hägnan
Tags