- Northern Sweden's largest medieval church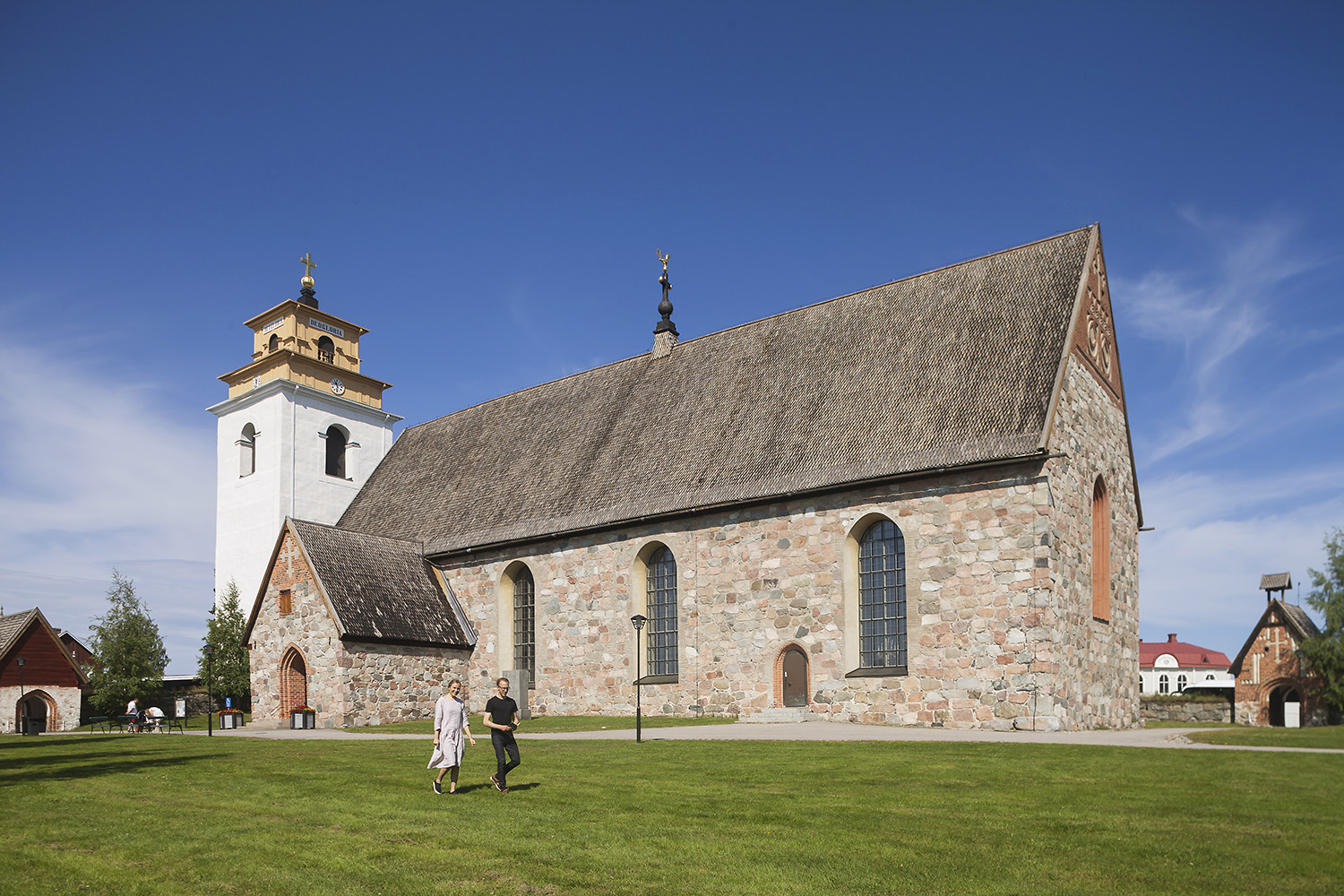 Nederluleå church was built in the 15th century as a parish church for the villages by Kalix, Råne and Lule rivers, but also to mark Swedish supremacy when Ruissia was growing.
The parish was low populated but rich in trading, for example with salmon and fur. The farmers in the village could therefore afford to build northern Sweden's largest church. It was initiated by Archbishop Jacob Ulfsson on the Apostle Peter's day, June 29, 1492.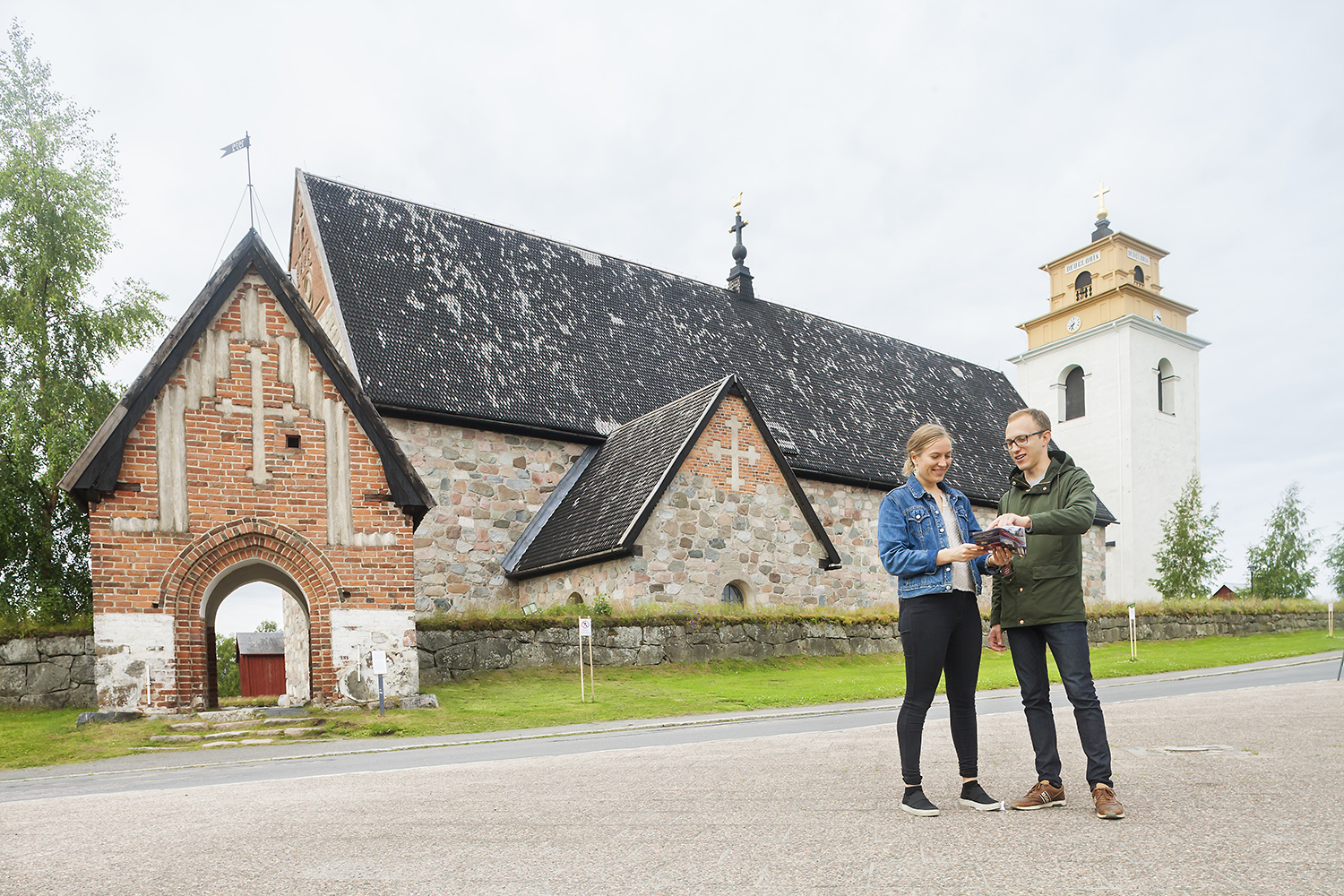 Ulfsson saild his way through an open archipelago skärgård where the brick gables of the church were sea marks. He initiated a church where the stone was chosen so carefully that the walls are a sight in themselves, with more than 40 different types of rock.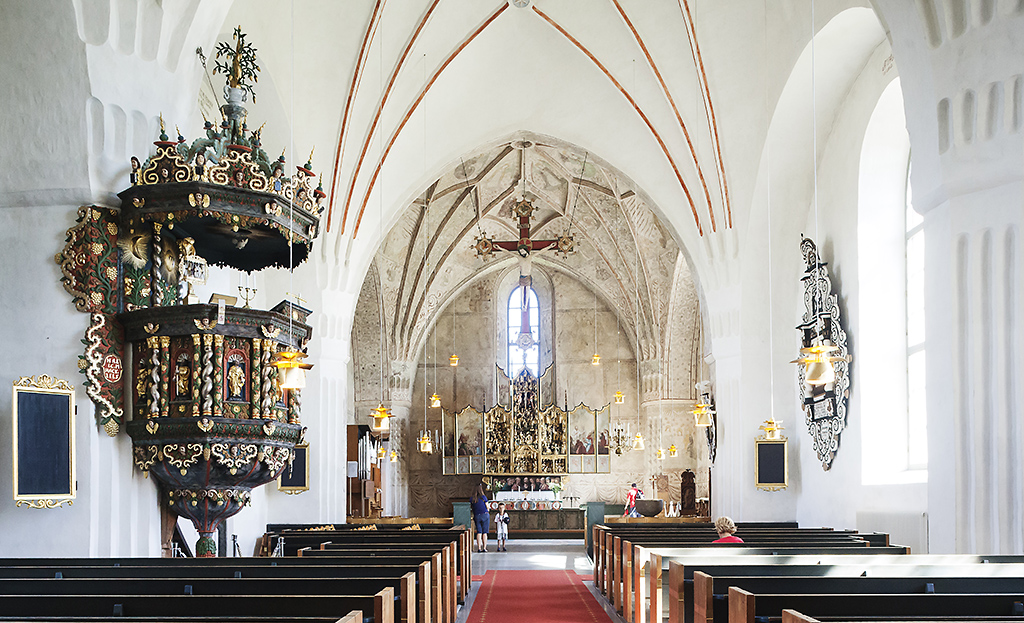 Kyrkans interiör är rik även för vår tid. Takvalv, målningar, altarskåpet och krucifix vittnar om välstånd och katolskt gudstjänstliv. Korbänken har plats för många präster, vilket visar kyrkans betydelse i regionen. Predikstol, minnestavlor och ljus från stora fönster var 1700-talets bidrag till kyrkorummet. Vår tid har tillfört bänkar, orgel och gyllene amplar, som ger psalmljus i midvinterkvällen.
The interior of the church is rich even for our time. Vaulted ceilings, paintings, the altar cabinet and crucifix testify to prosperity and Catholic belief. Our time has added benches, organs and golden lamps, which gives light during the midwinter evenings.
More information.

External link.
More information
Location
Gammelstad
Tags