- The largest medieval stone church in the North of Sweden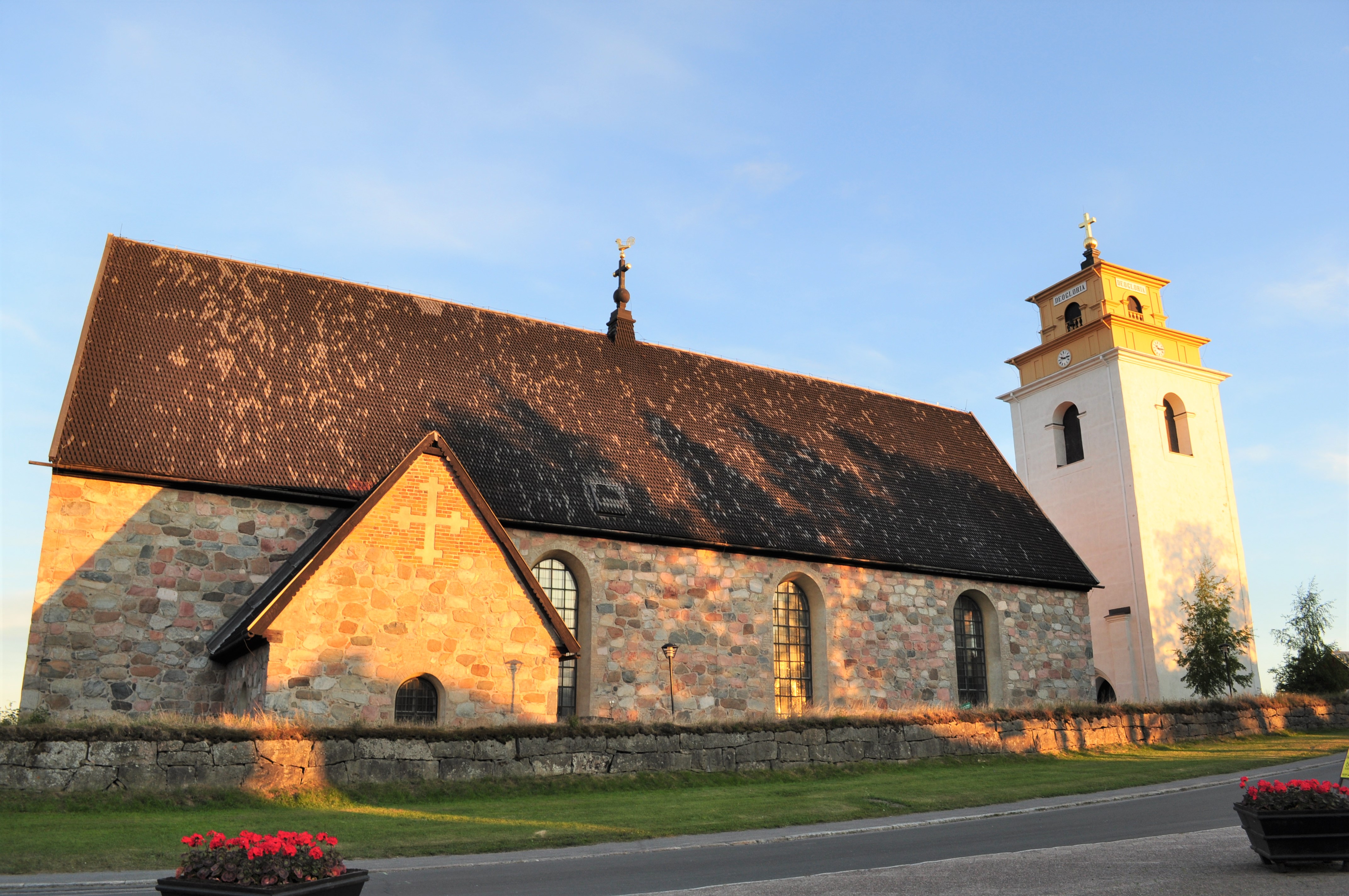 Nederluleå church was built in the 15th century as a parish church for the villages by Kalix, Råne and Lule rivers, but also to mark Swedish supremacy when Ruissia was growing.
The parish was sparcely populated but rich in trading goods such as salmon and fur. The farmers in the area could therefore afford to build the largest church in the North of Sweden. It is believed that it was initiated by archbishop Jakob Ulfsson and consecrated on the apostle St. Peter's day, June 29th 1492.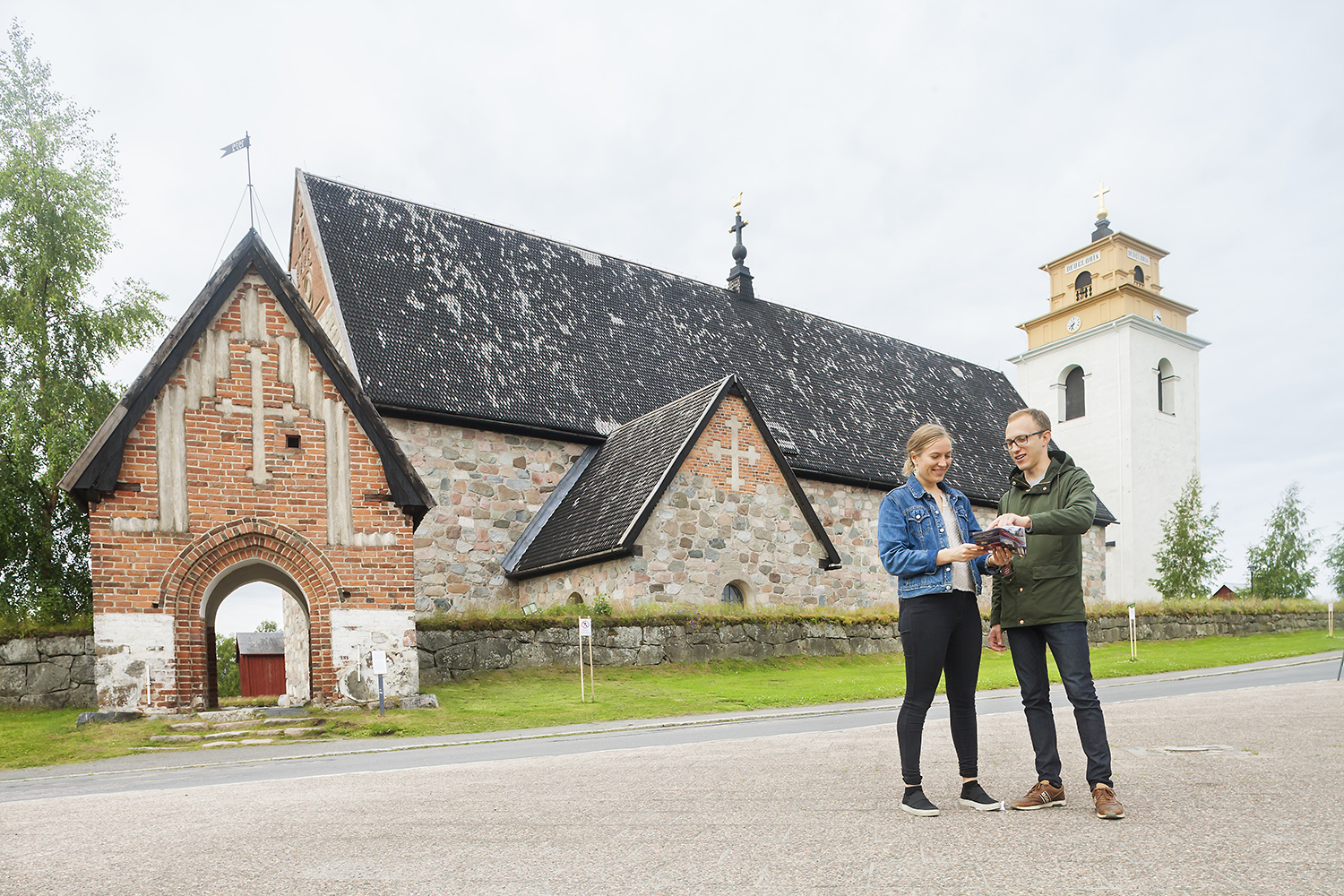 Ulfsson had sailed through an open archipelago, where the brick gables of the church might have functioned as sea marks. He had walket through the old gateway on the northern side of the church, a gateway that even today is one of the most beautiful in the country. He consecrated a church where the stones themselves are a sight, with more than 40 different types of rock.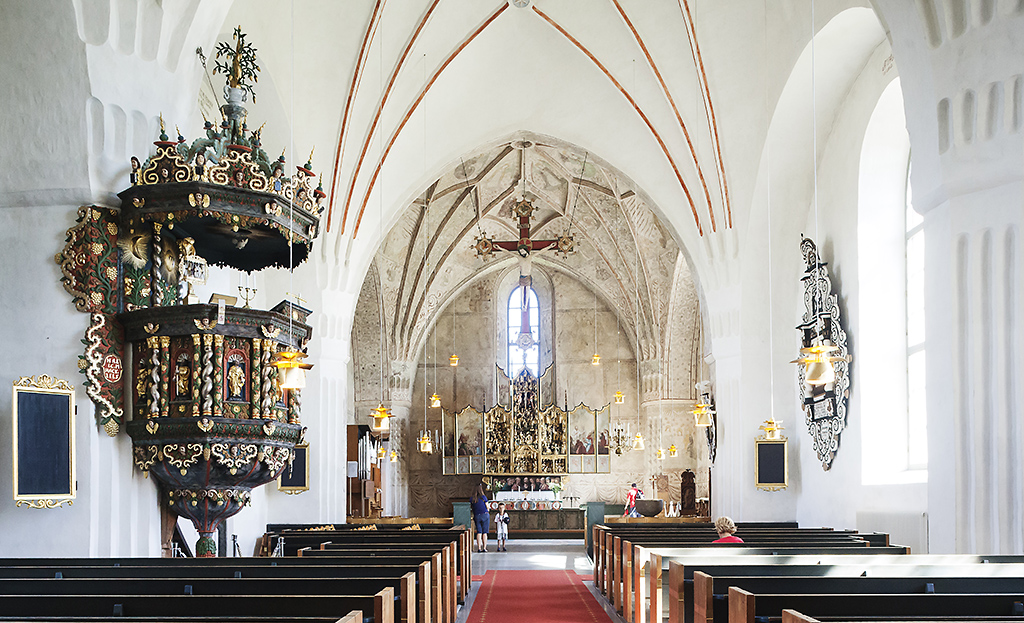 The interior of the church is impressive as well, even to this day. The vaulted ceilings, the murals, the altar screen and the crucifix above the entrance to the chancel all testifies to prosperous times and the old catholic belief from the early 16th Century. Today the church is a protestant church. The pulpit, the momerial tablets and the large windows were added during the 18th Century. Today's modern era has resulted in new benches, a large organ and gold colored lamps, which gives the church a warm light during dark midwinter evenings.
For opening hours see the webpage for Nederluleå Församling 

External link.
More information
Location
Gammelstad
Tags